NATASHA NAPOLI IS THE OWNER OF THE POPULAR NOURISHD CAFE AND JUICERY IN THE HEART OF CAPE TOWN. SHE IS A SELF PROCLAIMED "CRAZY URBAN HIPPY TRYING TO SAVE THIS BEAUTIFUL BLUE GREEN EARTH, ONE BAMBOO STRAW AND SALAD BOWL AT A TIME."
Can you share your journey towards plant based living?
I worked in the soulless Super Yachting industry for 5 years. During this time I had never experienced Veganism or vegetarianism.
I had gone through a breakup and ate myself into depression putting on a total of 16 kg in three months. I was stuck in a rut not knowing how to take control of my own mind (that was always thinking about food ) body or soul.
I decided to book myself in to do my YTT (Yoga Teacher Training) in Costa Rica. I spent a month there working on a permaculture farm and harvesting my own produce working as the community chef making raw vegan food for everyone.
My life changed forever.
Name some people/teachers who have had the greatest impact on your holistic wellness/nutrition journey?
Alexandra Scwen is a raw fruitarian. She is phenomenal and such a great inspiration to me. Fasting and using the master fast to reach higher states of consciousness.
Heng Ou – I read her First Forty days book after having my baby and changed how I ate tremendously. I loved her idea around eating after baba is born. (She isn't vegan but I took some things.)
What is your personal eating philosophy/plan?
I eat when I am hungry. Not when society has made us believe to eat.
Eat light feel light!
Don't pollute your body don't pollute the Planet!
What are the top 3 things in your opinion that people can change right now to move towards a happier and healthier life?
Look after your health and look after our Planet.
Invest in your health.
Adapt little zero waste lifestyle changes that will make the world a better place.
What are your passions besides plant based food?
I love nature.
Camping under the stars with a fire. Star-gazing.
Walking on the beach (free reflexology on the feet) and swimming in the Ocean. Trail running in the mountain is a huge love of mine.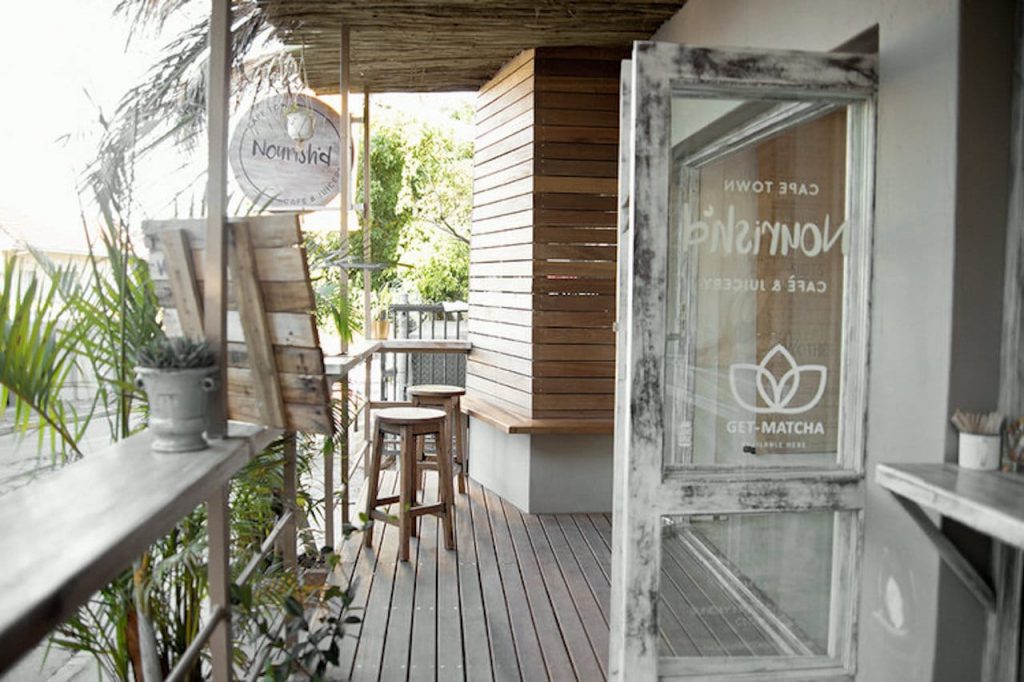 You have a gorgeous baby girl. How has motherhood changed your world view?
Motherhood has been the biggest paradox I've ever experienced.
On the one hand it is the most wonderful thing you will experience but then, on the other hand, it challenges you on levels which you never thought you could be challenged.
It has opened my eyes beyond my wildest imagination.
My daughter is 14 months old now and she has taught me more about myself than anyone I have ever met. She has brought me so much into presence with my own life.
Really just making me experience the true essence of what it feels like to live in the moment.
If you could choose to eat/drink only 3 things off your menu every day, what would YOU choose?
Naughty Nutter hands down! Happy Hippy to alkalise the system. Moonshine Bowl because… Kimchi.
What message would you like to share with our plant based sisters around the world?
You are whole. You are supported. You are loved.
The Universe is divinely guiding you to the BEST version of YOU.
Trust the flow of your life.
What's the dream for Nourish'd?
We are already living the Nourish'd dream.
Natasha's favorites
Favourite plant based recipe inspiration?
The Minimalistic Baker (BUT she has started including meat in her recipes so not anymore. Boo.)
Plant based comfort food?
Vegan burgers – ALWAYS!
Plant based treat?
Thank Goodness treats of course!
Plant based book?
The Unbakery: Raw Organics by Megan May
The next plant based recipe I'd like to try is
Italian Vegan Tiramisu
A plant based eatery anywhere in the world I'd love to eat at
Little Bird Organics in New Zealand
A plant based chef I'd love to meet and share a meal with!
@EartlyAndy @DatesandAvodardos @avantegardevegan